complete lab setup, all in good working order
complete lab setup, all in good working order
£14,995.00 (Delivered)
Reference: OMP15810 Age: 9-10 years Location: West Midlands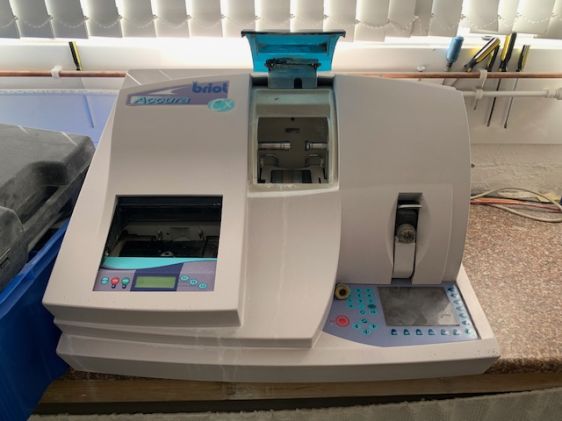 ---
complete lab for sale

- 3x Broit Axcell blockers (need a clean but are still in use)

- 2x brito Glazing machines

- 1x broit Accura

- 1x broit 4000 with former cutter

- 1x broit accura lab

- 1x 10 tray tint bath (brain inc)

- 1x Maga frame heater

- 1x mainline hand edger

- 1x mainling supra groover

- 3x Optical displays

- 1x 160 retractable portable frame case real leather.

- 4x letchworth optical mark 2 manual focimeters

All the above is in good working order. as they have been in use they may require a quick clean over but this can be done upon sale. They were recently serviced approximately 6 months ago.