Digital WideField & Digital Hi-Mag Lens Set
Digital WideField & Digital Hi-Mag Lens Set
£810.00
Reference: OMP4087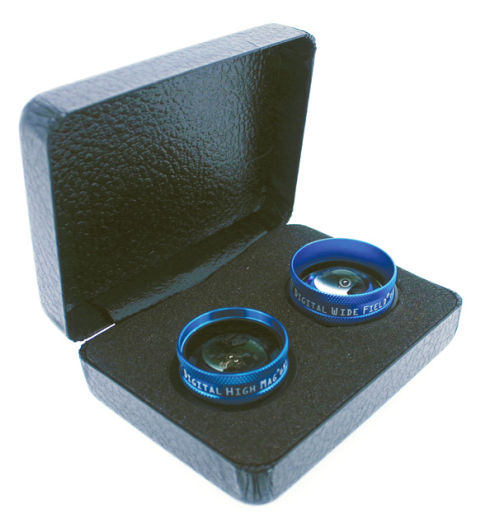 ---
These new volk digital lenses have fast become our bestsellers.
Digital Wide Field Specification:
This is the latest and most technologically advanced of Volk's lenses.
The Digital Wide Field Lens combines exceptional wide field views and high magnification.
The enhanced double aspheric design and multi-layer coating provide high resolution stereo views of the retina with minimal reflections.
These unique features make it ideal for general diagnosis and documentation of slit lamp images.
Digital High Mag Specification:
This lens provides true 3D observation of the layer pathology of the retina.
Volks drive to provide the best optics enables us to bring you a lens with the highest resolution available in a non-contact slit lamp lens. The astonishing detail allows true 3D viewing of the retina making it an excellent tool to diagnose glaucoma in its earliest stages.
Low dispersionTM glass reduces chromatic aberration for extremely high resolution retinal imaging.
High Magnification (1.3x) provides topographical views of the peripapillary nerve fiber layer.
Outstanding stereopsis allows detection of optic disc swelling and cupping or serous macular fluid.
Optimized A/R coating minimizes reflections and glare.
Includes:
10 year Volk warranty
Free initialling service - type initials required in the notes section of your order
4-6 week lead time for delivery. Any coloured rings are also available, please choose from:
Black
Purple
Blue
Silver
Red
Gold
Green