90D Volk Lens Black
90D Volk Lens Black
£275.00
Reference: OMP1476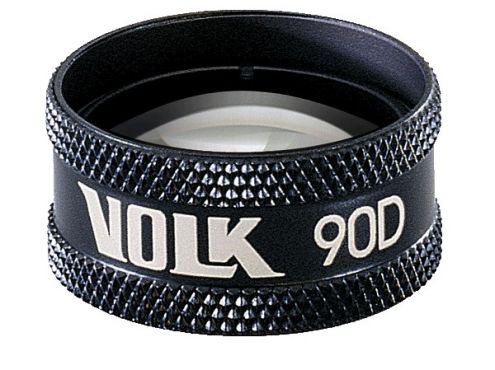 ---
The Volk 90D is the most widely known fundoscopy lens and is to date considered the gold standard in exam rooms across the world. The small profile of the 90D coupled with its optical profile makes it a great first lens. This lens is a perfect choice for general examination and retinal imaging. This lens can be used to get through small pupils for patients who do not prefer or accommodate dilation and as a result is also a popular choice for undilated retinal exams.
Field of View 74° / 89°
Image Magnification 0.76x
Laser Spot Magnification 1.32x
Working Distance 7 mm
Features a small 26mm diameter ring design which is outstanding for dynamic fundoscopy.
Volks exclusive Double Aspheric optical design expands the usable viewing field beyond that of competitive designs.
The Volk 90D has good small pupil capabilities, making it ideal for a quick look at the posterior pole.
Includes:
10 year Volk Warranty
Hard Case
(This lens can be personalised with up to 15 initials but the lead time is 4-6 weeks. If initials are required please add them in the noted section of your order)