Wirt/Titmus Fly Test w/specs
Wirt/Titmus Fly Test w/specs
£180.00
Reference: OMP7433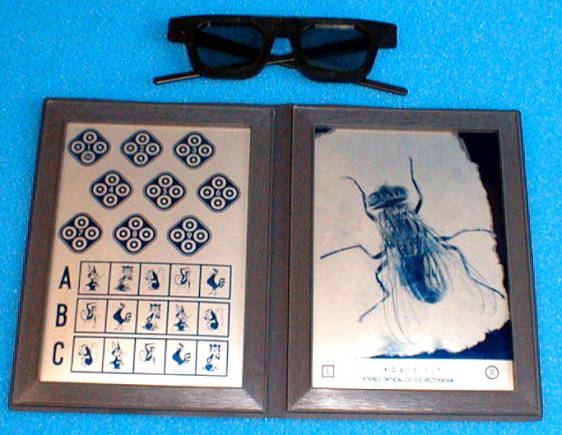 ---
The Wirt Fly Test is often referred to as the Titmus Fly Test.
The booklet consists of three stereoscopic tests employing polarised vectographs. The fly graphically demonstrates the presence of stereo vision. The other two tests provide the practitioner with results to estimate the level of stereoscopic vision that is present.
Supplied with polarising spectacles and full instructions.