Zeiss RV Terminal (pre owned)aprx 3 yrs old
Zeiss RV Terminal (pre owned)aprx 3 yrs old
£2,500.00 (Installed)
Reference: OMP7168 Age: 2-3 years Location: Leicestershire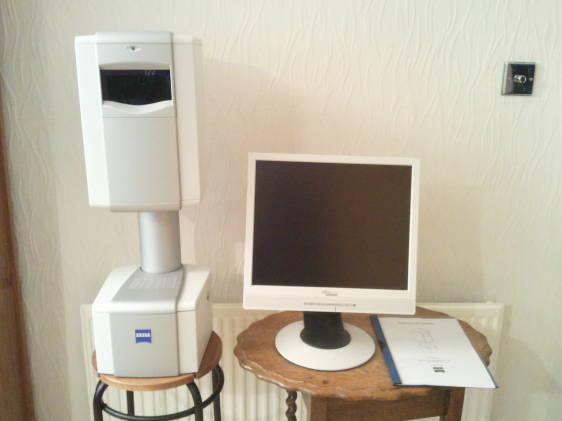 ---
RV Terminal, precise lens measuring system (accurate to 0.1mm) and lens type / framestyle demonstration.

With all accessories :
‰ Measuring slide in storage container
‰ Standard power cable
‰ User manual
‰ Circular level ‰
‰ Software for profile photo measurement
‰ Software for lens and frame consultation
‰ LCD flat-screen monitor
‰ Logitech cordless mouse, optical USB

all in excellent condition.

We're currently out of stock of this item. You could try giving us a ring on 01257 230430 or coming back in a few days.